As an educated person with a desire to be successful, I have surrounded myself with people who have started their own businesses. The internet makes it easy for people with talent to showcase their skills and sell their wares online, whether it's hand-crafted works of art or a specialty service, like content marketing.
I, as a digital marketer, seek to help these people. Mostly because they're my friends and I care about them, and I know enough to be dangerous when it comes to the all-encompassing world of digital marketing. The first thing I always ask the people I know who have websites to promote their business is "Does your site have title tags?"
This typically leads said person inquiring about what title tags are and me jumping into my "SEO sales pitch," which isn't even a sales pitch, because I'm not selling anything. And so, I decided to create this post as a reference to any current and future friends with websites who haven't yet discovered the purpose of tagging their website.
What is a title tag?
A title tag serves the same purpose as the title of a chapter in a book. When Google crawls (or views) a website to index the information, the title tags help it understand what that webpage is about. Theoretically the better your title tags are, the higher you'll rank organically in the search engines. Of course, it's not only about your website's title tags. It's about the relevancy of the content on the webpage, internal link structure, etc. etc. More on that later.
How do you know what to include in a title tag?
A title tag is only as good as the keywords used within it. Google has a ton of great,
free
tools you can use to find the keywords that are right for your product, service, or industry. I also have a wealth of keyword knowledge that I can lay on you, but I'm not going to post that for all to see.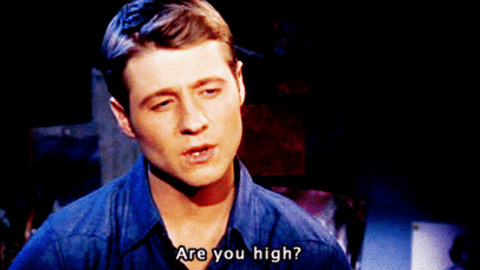 What's organic ranking vs. paid ranking?
In this case, a picture is worth 1,000 words.
When you do a Google search for a product or service, this is what a typical results page looks like. Paid ads (places that businesses pay to be) show up first. Many people don't even notice that these are ads, regardless of the word "Ad" highlighted in green. When these listings are clicked on, the businesses that pay to be there have to pay Google. What title tags do help your organic listings - in this case, it's at the very bottom of the page, just before the fold (what shows up before you have to scroll). Organic listings on Google are free, but very hard to get noticed in. That's why properly tagging your site is so important!
My SEO-Sensei services are available to anyone seeking them. I would love to help in any way that I can, even if it's just answering a few questions or helping you start the keyword researching process.